This Week's Favorite Likes and Looks for Mother's Day
We're already two weeks into May and can start to see what's trending at the Offbeat Avenue shop.
This month, vintage fans are definitely thinking of dressing for the season's upcoming special occasions like graduations, weddings, showers, and of course Mother's Day!
Certain dresses are getting lots of likes and looks: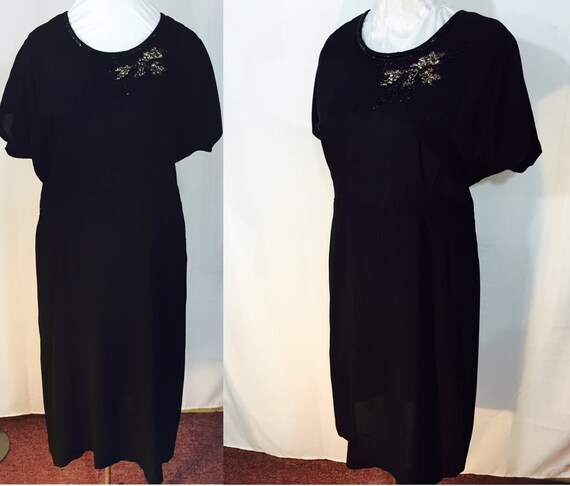 Here's one of our personal favorites, a black, plus size rayon crepe dress with sequins. Though not in perfect shape (the previous owner altered it to make it larger) it's really a classic little black dress fit for any special occasion.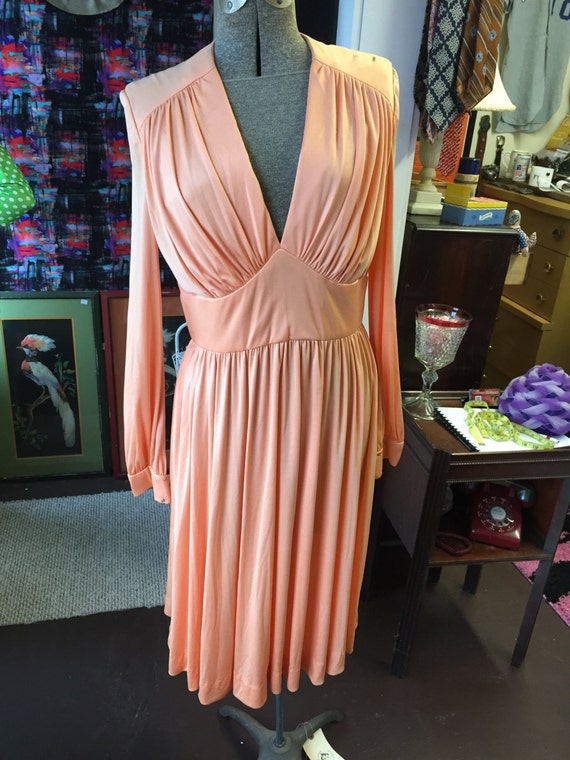 Speaking of special occasion seems everyone has their eye on this peachy little satin dress number straight out of the 1970s or Studio 54! Slinky, sexy, Grecian styling in a super soft polyester knit. A local (to us) looker too, made in Providence, Rhode Island!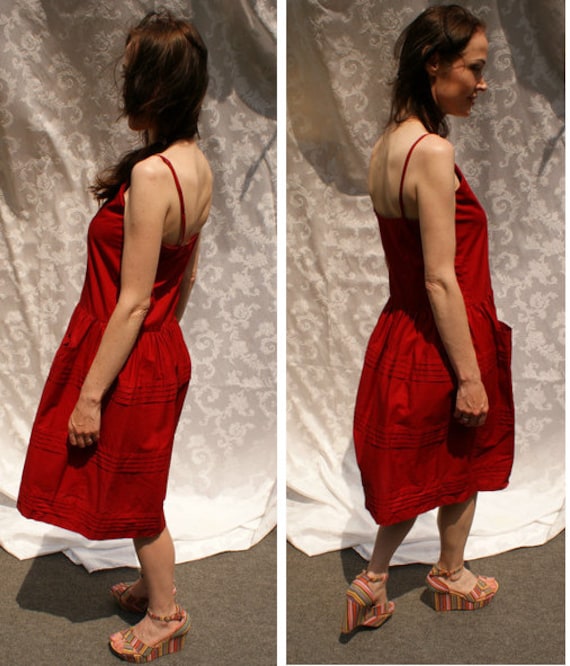 When the warm weather comes you want to be cool and chic, and this Nipon Boutique cotton dress is the perfect summery casual yet elegant dress, Perfect for sipping sangria by the seaside. In excellent condition with pockets and pleating. Union made. Size 8. SOLD!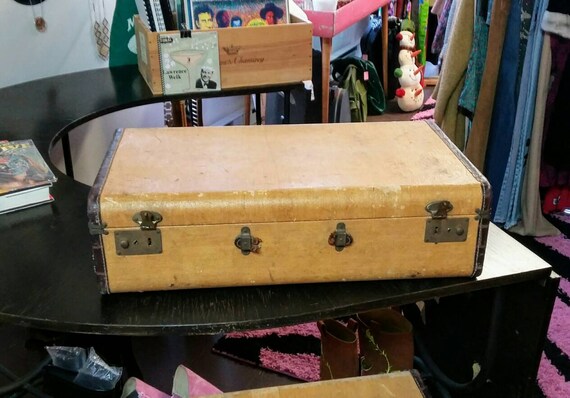 Everyone must be thinking of travel now, or simply thinking about updating their decor with a bit of shabby chic. That's why our rustic vintage suitcase is getting so many views now. Even with the missing handle and dings and marks on the outside, this versatile hard suitcase would make a great DIY project, (we've seen crafters make these into ottomans, pet beds, and even organizers for craft supplies.) The possibilities are endless! SOLD!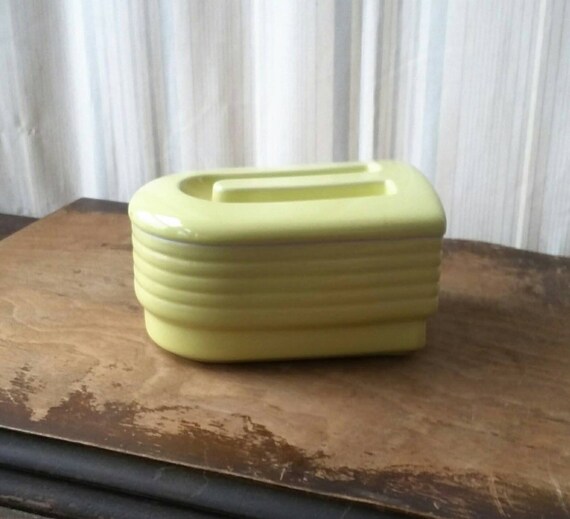 Michelle just listed this Hall ceramic leftovers dish (the first one she listed sold almost immediately) but we don't expect this to last either. We love this pastel lemon yellow color, the lovely glaze, and unique shape that adds a farmhouse touch to any kitchen table. Why use an ugly plastic container when you can store and serve food in this expertly crafted and beautiful piece of refrigerator ware.
Don't see one of your favorites here? Let us know!